Скачать FastPictureViewer
FastPictureViewer Professional 1.95.400.0 Downloads — Sep 15, 2021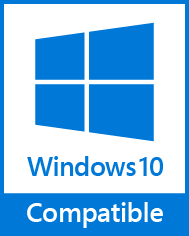 Registered and trial users can download and install FastPictureViewer Professional 1.x at any time to update their installed copy. New licensees can simply enter the license key received after purchasing a license key, there is no need to download or install a separate version of the software.
You can get a zipped version of the installers (32-bit or 64-bit) if your firewall/proxy does not like downloading standard Windows Installer MSI files. The zip files contains exactly the same .msi files as the direct download links.
Built-in automatic multilingual support:
Chinese (Traditional and Simplified), Dutch, English, French, German, Italian, Japanese, Korean, Polish, Russian, Spanish.
You can uncheck the "Program Translations" option during setup to force the program to speak English, independently of your regional settings on Windows Control Panel.
Roadmap:
See what's coming: check out the roadmap in the user's forum and follow us on Twitter for up-to-the-minute inside news.
System requirements:
FastPictureViewer runs natively on 64 bit and 32 bit Windows 10, Windows 8 and 8.1 Desktop, Windows 7, Windows Server 2008 R2, Windows Vista and Windows Server 2008. Development and testing is currently hosted on Windows 8.x 64-bit and Windows 7 64-bit, where both the native 64-bit and 32-bit versions of the program and its companion FastPictureViewer Codec Pack are fully tested.
The program also runs on Windows XP SP3 with some limitations but beware that some XP display drivers have quirks that might prevent them to support FastPictureViewer's hardware-accelerated mode: use Windows Vista or later, 64-bit if your system supports it, for best GPU support and optimal performances.
Windows 8.x Desktop (Intel/AMD), Windows 10, 8, 7 and Windows Vista also offers more robust and better performing USB tethered shooting abilities for FastPictureViewer Pro, for both 32 and 64 bit editions.
Minimum processor requirements:

| | |
| --- | --- |
| IA-32 | Pentium 4, Xeon, Centrino or later, with SSE2 extensions. |
| Intel 64 (EM64T) | Prescott microarchitecture or later, with SSE3 extensions. |
FastPictureViewer Professional is optimized for the latest microprocessors (Intel Core i3/i5/i7 series or Intel Xeon E5 series) and automatically takes advantage of multiple processor cores and hyper-threaded cores for better performance on modern computers, as well as memory beyond the 4GB barrier on 64-bit computers and GPU memory.
Windows 10 (all editions for Intel x86/x64 computers).
Windows 8.x (all editions for Intel x86/x64 computers).
Windows 7 and Windows 7 SP1 (all editions).
Windows 7 and Windows 7 SP1 64-bit (all editions, recommended).
Windows Server 2008 R2 and Windows Server 2008 R2 SP1 64-bit (*) (all editions, recommended).
Windows Vista SP1/SP2/SP2+Platform Update (all editions).
Windows Vista SP1/SP2/SP2+Platform Update 64-bit (all editions).
Windows Server 2008 SP2/SP2+Platform Update
Windows Server 2008 SP2/SP2+Platform Update 64-bit (all editions).
Windows Server 2003 SP2, with some performance and functionality restrictions, requires Windows Imaging Component.
Windows XP SP3, with some performance and functionality restrictions.
Full support for Intel Core 2 Duo, Intel Core2 Quad and Intel Core i3/i5/i7 and Intel Xeon processors, in native 32 or 64-bit modes.
Fast hard disk subsystem (SSD) recommended to work with many large images.
24-bit per pixel (16 million colors) or 32-bit per pixel display mode recommended.
Modern and graphic adapter recommended for the optional DirectX/Direct3D GPU acceleration support, with 1GB of video memory or more.
Stay informed about new releases:
A short introduction to FastPictureViewer Professional
The demo runs on a reasonably modern Intel i7-970 powered Desktop PC, 12GB of RAM, 64-bit Windows 7, NVIDIA GTX 460, no SSD, nothing super fancy but a good photo workstation for 2012.
Visit the Help & Tutorials Page for more videos and full-text tutorials! You can also check all our vides directly on vimeo.com/fpvpro
FastPictureViewer ships in a kind of 'safe mode' where hardware acceleration, parallel image loading and smooth scaling are turned off by default. You might want to try turning those features ON one by one from the Options dialog and experiment a little bit with the settings to discover what works best for your computer and your needs. The fastest configuration is described in the FAQ.
History of Notable Changes:
Links, related downloads, free and commercial WIC codecs, DCRAW.EXE and some freebies:
(32 and 64-bits, 40+ formats: 13 manufacturers, 320 camera models + specialized image formats: EXR, TGA, HDR, PSD)
— Contains a .reg file that adds an "Extract JPEG. " context menu option to Windows Explorer. This command uses dcraw.exe to quickly extract (dump) the preview JPEG embedded in most raw files (freebie, 2KB). Requires dcraw.exe (see above) to be in "C:Program FilesDCRaw" but the .reg file can easily be modified to suit a different location, or to use dcraw64.exe, also included in the above package.
— v2.03 — A fast MD5, SHA-1, SHA-256, SHA-384 and SHA-512 file hash generator, coming in 32-bit (x86) and 64-bit (x64) versions. Optimized for real-world cold cache scenarios and very large files. Runs from the command-line, accepts wildcards and prints summary info like total bytes processed and processing rate (freebie, 101KB).
— Totally off topic: yet another «Copy Path» shell extension. This one is special in a few regards: (1) the first version was the first "copy path" extension ever written and actually one of the first shell extensions ever written outside of Microsoft: the initial version was created in 1994 for the Shell Technical Preview that ran on Windows NT 3.51. The Shell TP eventually turned out as the Windows 95 Explorer we all know. (2) it only weights 9KB — about 1/10th (or less) of the size of similar shell extensions out there. (3) it can extract URLs from Internet shortcuts: the menu option becomes «Copy URL». (4) it works with multiple files selected. (5) if you hold Shift, it only copies the file name(s), not the full path(s). For 32-bit and 64-bit operating systems (Win9x, WinNT, W2K, WinXP, Vista, Windows 7, Server 2008, Windows 8.x and beyond). There are 3 .inf files in the download, one for Win9x, one for NT (that's NT, W2K, XP, Vista, 7, 8. ) and one last .inf file for 64-bit. Right-click the right one for your OS and click «Install», then get rid of all files as they are no longer needed.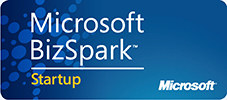 Axel Rietschin Software Developments is a
Microsoft BizSpark Startup company.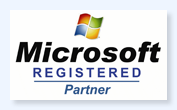 Axel Rietschin Software Developments is a
Microsoft Registered Partner.
Axel Rietschin Software Developments is a Software Industry Professionals member.
Copyright © 2008-2015 Axel Rietschin Software Developments.
All rights reserved. Protected by copyright laws and international treaties.
FastPictureViewer Pro 1.9 Build 360 + Codec Pack 3.8.0.97 (2017-2019) PC | + Portable
• Управление цветом, позволяющее точно отображать изображения с цветовыми пространствами Adobe RGB или ProPhoto RGB.
• Поддержка пользовательских цветовых профилей для соответствия откалиброванным мониторам.
• Точная линейная гистограмма R, G, B с возможностью компрессии и поканальной нормализации.
• Показ EXIF-данных съёмки (выдержка, диафрагма, чувствительность, экспокоррекция и др. ).
• Мгновенный переход к следующему изображению с помощью клавиатуры или кнопок/ролика мыши.
• Беспроблемный обзор десятков тысяч (! ) изображений за одну операцию, даже при глубокой вложенности дерева папок.
• Мгновенное переключение одной клавишей между режимами заполнения и 100%-ного отображения с возможностью высококачественого масштабирования.
• Запись сопутствующих файлов Adobe XMP (сохранение данных о рейтинге, метках, важности в метаданных совместимого с Adobe XMP формата).
• Запись встроенных метаданных для файлов JPEG/TIFF/HD Photo/JPEG-XR (рейтинг/метки Adobe XMP и рейтинг Windows Vista).
• Перемещаемая лупа при удержании правой кнопки мыши с настраиваемым коэффициентом увеличения от 50 до 6400%.
• Обзор содержимого нескольких вложенных папок без пауз, как единой последовательности (например, обзор всего жёсткого диска или CD/DVD за один приём).
• Поддержка перетаскивания, перетаскивание папки или набора файлов в FastPictureViewer для их быстрого просмотра.
• Фоновое копирование выбранного в предустановленную папку по щелчку мыши или нажатию клавиши без нарушения потока просмотра.
• Plug'n'play-интеграция с возможностью автоматического обзора содержимого вставленного носителя или непосредственно с цифровой камеры.
• Встраивание в контекстные меню локальных папок и дисков команды открытия с помощью FastPictureViewer.
• Поддержка файловых ассоциаций для запуска из Проводника Windows («Открыть с помощью. «).
• Мгновенное автоопределение добавляемых извне изображений в дерево папок при обзоре (концепция обновления папки в реальном времени).
• Работа с несколькими мониторами и поддержка больших мониторов с полноэкранным режимом (по клавише F11).
Пакет кодеков FastPictureViewer добавляет быструю поддержку миниатюр и предварительного просмотра в Microsoft Windows для многих форматов изображений, включая форматы RAW с более чем 580 цифровых камер, Photoshop PSD, OpenEXR, TGA, DDS, HDR, Maya IFF, SGI RGB, JPEG 2000 и многие другие! Пакет кодеков совместим с Windows 10 Desktop, Windows 8.x Desktop, Windows 7, Windows Vista и Windows XP SP3, а также создает эскизы для Google SketchUp, Adobe InDesign, Adobe Illustrator, EPS и Adobe PDF-XMP.
Пакет FastPictureViewer Codec содержит кодеки RAW, который позволяет надежную поддержку для 45+ форматов изображений, включая RAW форматы с более чем 580 цифровых камер в Windows Explorer, Windows Photo Gallery, Windows Photo Viewer, Windows Live™ Photo Gallery и на Windows 7, 8.1 и 10, а также в Windows Media Center и Windows Media Player 12, с полной 64-битной совместимостью. Codec Pack поддерживает raw форматы цифровых камер от Canon, Nikon, Olympus, Sony, Hasselblad, Fuji, Panasonic, Leica и более, а также Adobe DNG, Photoshop PSD, Google SketchUp (эскизы), и компьютерные графические форматы изображений, включая OpenEXR , Radiance HDR, TGA, Softimage PIC, Autodesk Maya IFF, PNM и DirectX DDS, включая сжатие ATI 3Dc.
Наши кодеки предоставляют доступ к метаданным EXIF / IPTC, где это применимо, поэтому проводник Windows может отображать такую информацию, как выдержка, диафрагма, ISO и дата съемки, как показано ниже. Интеграция с Windows Search позволяет пользователям мгновенно находить свои изображения из любого поискового запроса Explorer, например, по модели камеры, дате и т.д. Быстрое извлечение изображений предварительного просмотра JPEG, встроенных в необработанные файлы, позволяет почти мгновенно просматривать большинство поддерживаемых необработанных форматов. Поддерживается извлечение миниатюр из самых последних файлов Adobe InDesign (INDD) и Adobe Illustrator (AI) с поддержкой XMP, а также предварительный просмотр EPS TIFF.
Скачать FastPictureViewer
Fastest ever: point FastPictureViewer Professional at your image's folder and start reviewing, culling and rating within seconds, in RAW or JPEG format, be it 10 images or 10,000: no wait . Google fastest image viewer and see who comes on top: 3 million users and counting cannot be wrong!
Full support for 4K & 5K monitors and beyond (perfect scaling, no tiny fonts!) — Full color management.
True full-screen mode (F10 key removes gadgets, F11 maximizes the view, F12 removes the taskbar: 100% full screen)
Sort by folder & file name, or by date, forward or reverse (F3 key)
Best delete functions in industry: Del key (to Recycle Bin or permanent), X-key to tag, then Ctrl+X to delete in batch.
Tag your photos (star rating) in one keystroke (1-5), filter by rating (F) and copy/move in batch (Ctrl+F)
While you evaluate an image, FastPictureViewer uses the native 64-bit power of your computer to prepare the next picture. When you are ready to move on, FastPictureViewer displays the next image instantly: no wait , not even a fraction of a second, when your computer has enough spare muscles to load two or more images at once.

In practice the time saving can be even greater, thanks to the very efficient and speedy operations of FastPictureViewer, which virtually never makes you wait: for example the rating feature, where you give one to five stars to an image or assign it a color label, is instantaneous. If you use the single-click file copy function, you'll find that the program performs the copy operations in background without making you wait, effectively making the file copy appear instant. Everything in FastPictureViewer was designed for speed and efficiency!
The ratings, captions, keywords and color labels set in FastPictureViewer Professional will be readily imported into Adobe Lightroom and other DAM software , thanks to the industry-standard Adobe XMP metadata standards those programs adhere to, making FastPictureViewer Pro the perfect time-saving front-end companion to Adobe Lightroom and other DAM's image development and picture organization features!
FastPictureViewer Professional is a color-managed RAW image viewer, built for photographers with the aim to speed up image culling, rating and selection. FastPictureViewer is, quite simply, the quickest image viewer ever built, engineered to take advantage of modern 64-bit hardware and powerful graphic cards, delivered in a slick content-first user interface.
Fast RAW viewing, XMP rating, photo culling.
Full color management incl. profiled monitor.
Advanced batch file management, web upload.
EXIF, IPTC, GPS, XMP, RAW. truly photo-oriented.
Most proficient content-first user-interface.
Rock-solid, stable and dependable performer.
Works perfectly on Macs through Parallels Desktop.
The FastPictureViewer Codec Pack is a Windows extension providing support for many additional image formats to Windows Explorer and codec-enabled applications. Supported formats includes Adobe Photoshop PSD, RAW formats from 580+ digital cameras, HDR formats and formats used in the computer graphics industry, as well as thumbnail support for Adobe InDesign and more.
This product is a one-stop shop for robust additional image formats support in Microsoft Windows, from XP to Windows 8.x, with full native 64 bit support and is trusted and used by the biggest names in the industry, including Sony Online Entertainment, Electronic Arts, Blizzard Entertainments and many more, as well as hundreds of thousands of photo studios, photographers, photo enthusiasts and graphic artists in more than 200 countries around the world.
Using Windows 10? Try the FASTEST Photo & Video Import, a trusted Windows Store app compatible with
Apple iPhone® and iPad®, Android™ phones, Windows™ phones and other USB-connected phones,
most digital cameras and DSLRs, sports cams (like GoPro™) and, last but not least, the fastest USB 3.x card readers.
Get if now, free from the Windows Store.
FastPictureViewer Professional supports direct upload to pro-oriented photo websites such as Zenfolio: export and upload JPEGs, TIFFs, RAW files, everything, directly to your Zenfolio account with optional automatic sRGB conversion, rescaling, metadata stripping and more!
If you expose or sell photos on the web, see what Zenfolio can do for you:
FastPictureViewer Pro has an innovative content-first user interface that puts the most important thing forward: your images. There is no multi-level cascading menus with hundreds of options, and no stack of toolbars full of tiny cryptic icons. Instead, most of the display surface — up to 100% of your screen — is used to display the most important thing of all: your pictures. Everything else — the program's taskbar, or the floating gadgets like histogram or EXIF shoorting data — is optional and can be hidden from view at the press of a key: FastPictureViewer never gets in the way of your pictures and all key functions — navigation, rating and the advanced functionality provided through plug-ins — can be accessed from the keyboard, while zooming to 100% is simply done by clicking on the image.
FastPictureViewer Professional can be used in many different ways by very different peoples: photographers looking for an efficient way to cull batches of new photos before «developping» them using their usual tools, photo editors reviewing thousands of images per day in search of that perfect cover picture, or photo enthusiasts admiring their photo collection. We have prepared three different usage scenarios below, each highlighting different aspects of the product.
Full ICC v2 and v4 color management
Fast MTP/PTP tethered shooting
Industry standard IPTC and XMP
Seamless Histogram and EXIF info
Rule-based batch file processor
Instant GPU accelerated zoom & pan
Sort on EXIF date taken, GPS time
Watched folder (Hot Folder) mode
Unmatched speed (64-bit/32-bit)
Browse 100,000's of images at once
Quick Black & White Preview
Saved bookmarks, program launcher
Multipage TIFF/MTIFF/DjVU support
Custom monitor profiles support
One keystroke copy function
Deep subfolder browsing
Easy to use, yet very powerful
Simple, crystal-clear user-interface
Copy/move/delete/rename images
Slideshow and random slideshow
Browse from camera's memory card
Publish/Export everything as JPEG
Batch file management, IPTC editing
Publish directly to photo-sharing sites
Fastest raw image viewer ever. Period. Native 64-bit suppport, multi-processing and GPU-acceleration all contribute to the unparallel speed of FPV Pro.
Export/publish all supported image formats as JPEG, to local devices (USB key, hard disk) or photo-sharing sites like SmugMug, Zenfolio or PhotoShelter .
Instant zooming to 100% view, for quick sharpness checks: just click on the image to zoom-in, release the move to get back. Fastest and best in industry!
Real-time RGB histogram, EXIF shooting data, color eyedropper with shadow/highlights and Adobe XMP Rating/Label/Urgency gadgets.
Instantaneous, single-keystroke copy/move of your "keepers" to a preset folder (background copy/move) — just press K to keep an image.
Rules-based, scriptable batch copy, move, delete, save-for-web automation, multi-threaded parallel exec u tion. Flexible file management!
Instantaneous display of the next image in line (when computer resources allows) through speculative image pre-loading and in-memory caching.
Instant industry-standard Adobe XMP compatible rating and tagging, embedded in standard formats (JPG, JPEG-XR, TIFF) or in external XMP sidecars.
Fast tethered shooting through the standard MTP/PTP protocol: tether a Nikon D700, D800, D3S, D3X, D4 in 64 bit, today, storing pictures on CF card too.
Supports most common image formats. Special raster formats like OpenEXR, DDS, PNM, J2K are supported through separately installable image codecs.
Supports RAW formats, from 460+ digital cameras models, incl. EOS 1D X, D4/D800/J1/V1 and many more.
Professional color management, with ICC v2 and v4 profiles. Profiled monitor support. Supports Canon Kyuanos color engine on Vista and Windows 7.
Slickest, most uncluttered user interface in industry including a borderless, true 100% full screen mode: focus on your images!
Integration with Windows 7 (Taskbar Jump List) and Windows Vista (thumbnail cache, «Browse with. » shell folder extension). Enables Explorer thumbnails.
Native 64-bit and 32-bit editions for Windows 8.x Desktop, Windows 7, Windows Vista, XP SP3 and XP64, multi-core and multi-processor enabled to take full advantage of modern computer hardware, with optional Direct3D GPU acceleration: FPV Pro absolutely flies on 2012 hardware and will squeeze every last bits of your computer's performance.
FastPictureViewer Professional was inspired by a 2004 article from writer Eamon Hickey, describing the near impossible workflow of a picture editor working for Sports Illustrated and reviewing more than 16,000 raw files in just 6 hours. Check Eamon's article — an excellent and entertaining read for any photo enthusiast — and if your workflow even remotely resembles what he describes then FastPictureViewer Professional is exactly what you need to get the job done.
The more pictures you have to review, the better: FastPictureViewer Professional was designed to handle large digital images thousands at a time and makes it easy to quickly view, rate, backup, copy, move and delete almost any number of photos. The software was also designed with the needs of photographers in mind, so it supports industry-standards and first-class color management, along with essential tools like EXIF and RGB histogram, always available in floating "head-up-displays" that update themselves instantly, so they can be checked for every image without additional keystrokes.
FastPictureViewer does not try to be the next Swiss Army knife of image viewers, on the contrary it's a simple program that does a few things very well, but don't be fooled by the slick user-interface: the software has many powerful functions including second-to-none rule-based batch file management, resembling Microsoft Outlook™ message rules, that let users perform any copy/move/export jobs in just a few clicks, exploiting the parallel power of modern computers.
FastPictureViewer Professional comes with a fast export-for-web function that creates web-ready small and medium size JPEGs, with optional sharpening, from any supported image format: great for quick web uploads, or to hand (or email) low-resolution proof copies to customers right after a shoot. The exported JPEGs exhibits an ideal balance between file weight and image quality, making them perfect for use on websites and photo-sharing communities.
Our software is a great replacement for ViewNX2 as a NEF viewer, providing greater speed and much improved stability. The program can also be used as an excellent CR2 viewer as well as for any of the other 20+ raw formats directly supported. It is also the only native 64-bit, multicore-enabled application of its kind.
The program features efficient batch delete and batch file management functions: users can streamline their workflow by automating file import, copy, move, export-for-web, backup to multiple drives and delete operations using functionality built directly in the program. Rules can be applied according to metadata, dates, file types and other criteria. The batch file processor let users begin with point-and-click ease and plain English file management rules while advanced users can write their own custom actions in ECMA262-compatible JavaScript (or VBScript) to automate their workflows in virtually every imaginable ways!
Axel Rietschin Software Developments, author and publisher of FastPictureViewer Professional and the FastPictureViewer Codec Pack products, is a privately held "family business" established in Geneva, Switzerland, the country of precision watches, delicious chocolate and blazing fast image viewers.
Axel started serious programming and hobby photography as a youngster almost at the same time, getting his first C compiler in 1983 and a Nikon FA shortly thereafter. He learned the rudiments of photography from his long-time friend Philippe Ayral, renowned French visual artist and former photojournalist, helping Philippe get around his first Apple II then Mac 128K computers at the same time. Axel first worked independently then for several companies ranging from small startups to huge multinationals, as software design engineer, lead developer, systems architect and CTO, before beginning formal studies of mathematics and starting the FastPictureViewer projects as a side job in early 2008. FastPictureViewer Professional has reached its 1st million downloads during February 2011.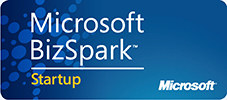 Axel Rietschin Software Developments is a
Microsoft BizSpark Startup company.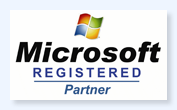 Axel Rietschin Software Developments is a
Microsoft Registered Partner.
Axel Rietschin Software Developments is a Software Industry Professionals member.
FastPictureViewer – инструмент для просмотра графических файлов
FastPictureViewer – просмотрщик графики, оптимизированный под быструю работу с файлами больших размеров. Будет полезным для тех, кто занимается фотографией и имеет в своем архиве много снимков высокого качества.
Возможности
показ снимков в натуральной величине;
копирование фотографий в предустановленные папки;
добавление ярлыков, рейтингов;
управление цветом для точного отображения файлов с цветовыми пространствами;
просмотр скрытой информации;
качественный зум для оценки четкости;
мгновенный переход к следующему файлу в очереди;
использование лупы, отличающейся универсальным коэффициентом увеличения;
запись встроенных метаданных;
автоматизация на основе предустановленных скриптов и правил;
перемещение/копирование с возможностью сохранения набора избранных папок.
Плюсы и минусы
наличие русскоязычного меню;
работа с объемными файлами;
высокая скорость отображения файлов, достигающаяся за счет применения ресурсов графического чипа видеокарты;
просмотр отдельных изображений и целых папок;
профессиональное управление цветом.
программа бесплатная условно (пробный период использования – 30 дней);
в бесплатной версии поддерживаются только форматы JPEG, Microsoft HD Photo;
отсутствие профессиональных инструментов редактирования.
Альтернативные программы
XnView. Многофункциональная утилита для просмотра/редактирования графики. Дает возможность просматривать эскизы изображений, изменять масштаб файлов, смотреть снимки в режиме слайдшоу или полноэкранном режиме, воспроизводить видеофайлы, редактировать и обрабатывать фото.
FastStone Image Viewer. Бесплатное приложение для просмотра/конвертации/редактирования графических файлов. Позволяет корректировать размеры, четкость, цветовой баланс, добавлять эффекты. Предоставляет возможность просмотра в полноэкранном режиме со всплывающими меню и функцией изменения зума.
Принципы работы
Интерфейс программы выглядит так:
Чтобы добавить изображение для просмотра, нажмите «Открыть изображение» и выберите нужный файл (или группу файлов). Изображения открываются в удобном окне просмотра моментально.
Программа может отсеивать все повторяющееся и лишнее, выделяет самые интересные и качественные снимки, выставляет рейтинг на основании заранее определенных особенностей. При необходимости рейтинг можно корректировать вручную.
Основные опции находятся в меню «Настройки», состоящим из нескольких разделов. Вы сможете вести управление цветом, сохранять для последующей работы цветовые профили, просматривать скрытые (EXIF) данные съемки, использовать разные режимы просмотра, масштабировать изображения и др.
FastPictureViewer – удобная программа для работы с коллекциями больших качественных снимков.